Audio operation
Wearing
Identify the left and right headphones. (There is a semicircle raised bump on the L (left) side.)
The medium-size silicone ear pieces are attached when purchased.
Incorrect earpiece size can result in sound leakage and lack of bass.
To enjoy good sound quality, choose the most suitable earpieces from S (small)/M (medium) and fit them into your ears.
Check that the earpiece is securely attached as shown in the figure.
If the earpiece is not securely attached, it may slipped off when in use and remain in your ear. If the earpiece remains in your ear, be careful not to push it further into your ear.

Listening to music
Launch the music player app on the BLUETOOTH device connected, to start playback.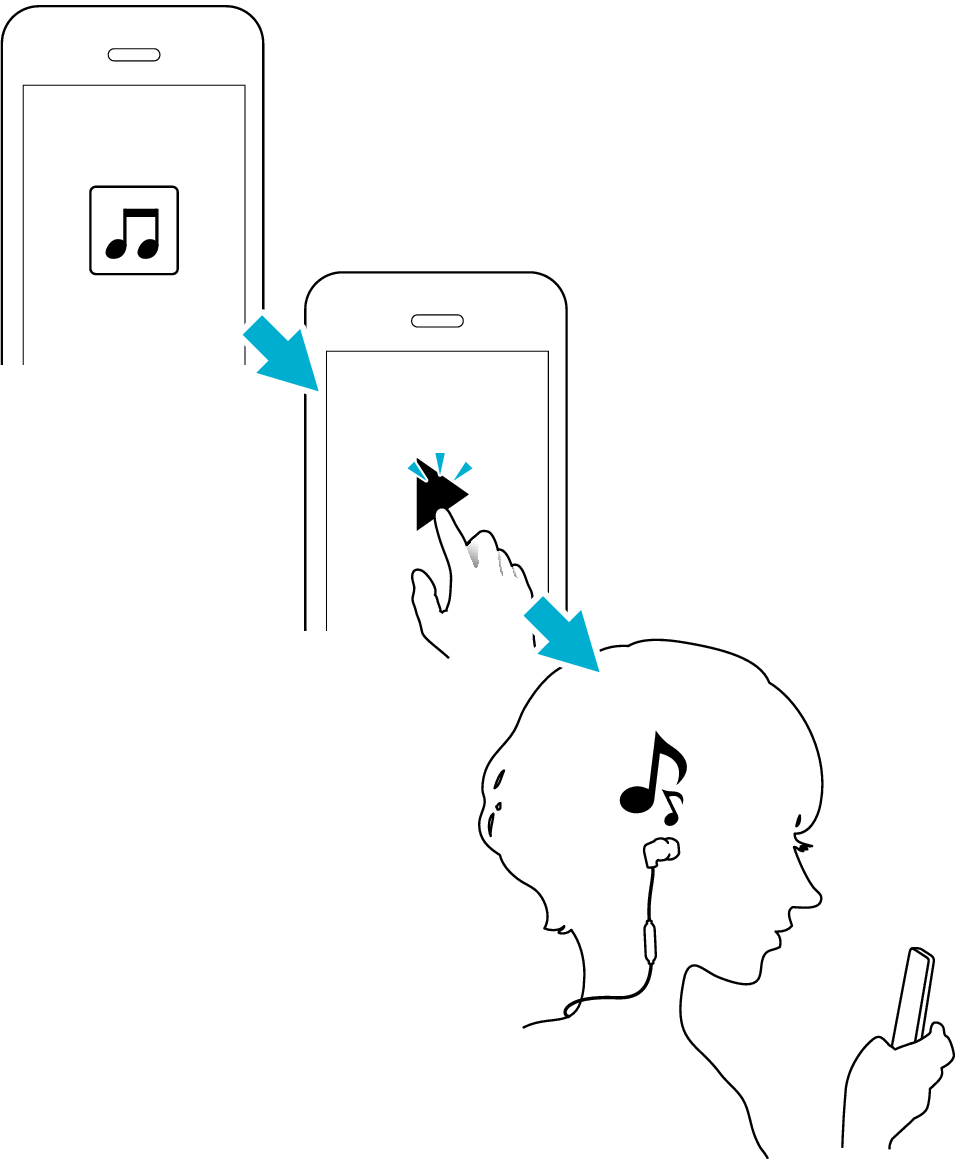 Operating the remote control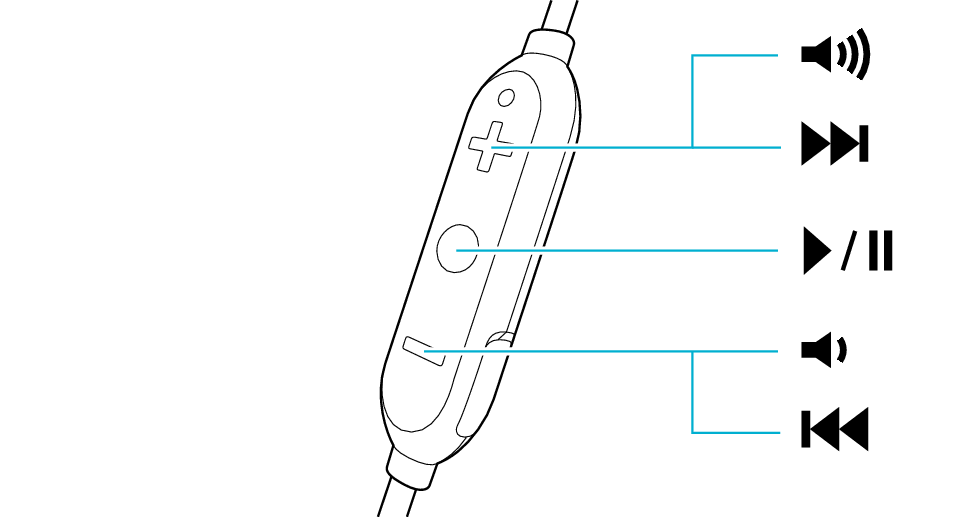 Play/Pause ()
Press

button once quickly.
Volume adjustment (/)
Press

/

button once quickly.
Hold down the button to change the volume continuously.
Skip to the previous track or beginning of the current track/Skip to the next track (/)
Press

/

button twice quickly during playback.
This unit cannot guarantee operation of all of the remote control functions.
When the remaining battery power becomes low, an alarm will sound.