Power Off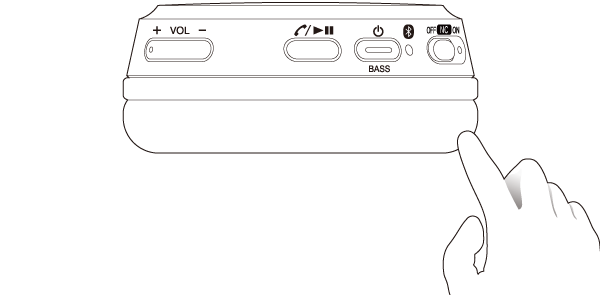 Hold down

button for about 3 seconds.
The indicator lights up in red for 1 second before going out and the power turns off.
If the indicator light went out completely, the power is turned off.
If no BLUETOOTH device is connected for about 5 minutes, the System automatically turns itself off.
If the noise canceling function is used, turn it off. (Set the NC switch to OFF.)
The noise canceling function operates independently even when the power is turned off.