Charging the charging case
When charging the charging case, be sure to use a USB to AC adapter with DC 5 V power output to avoid malfunction or abnormal heat generation.
Use only the supplied charging cable to charge the System.
1Open the cover of the charging terminal.

2Use the supplied USB charging cable to connect the charging case to a PC (power on) or a USB AC adapter (commercially available).

When it is connected to a PC that is powered on, the blue indicator starts flashing, indicating that charging has started.

The charging time for the charging case is approximately 3 hours.
Indicator on the Charging Case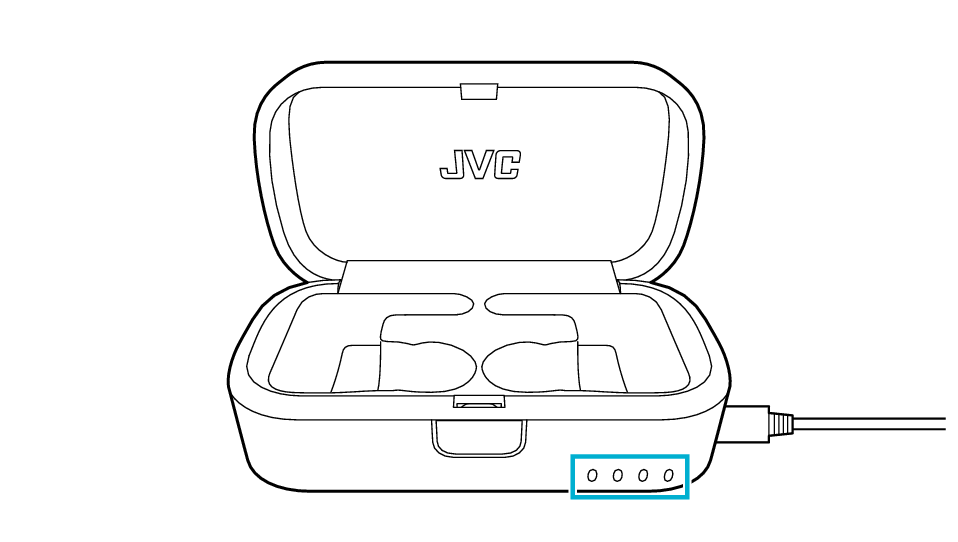 Flashes when charging is in progress. When charging is complete, all the indicators light up once and go off.
After charging is complete, unplug the USB charging cable.