| | |
| --- | --- |
| Copying | Creating a Disc Using a Connected Blu-ray Recorder |
You can create discs using a Blu-ray recorder by connecting it to this unit using a USB cable.
Memo
To select/move cursor towards up/left or down/right, press the button UP/< or DOWN/>.

Open the LCD monitor.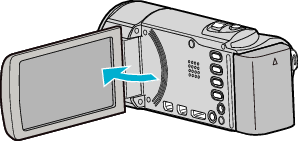 Connect to a Blu-ray recorder.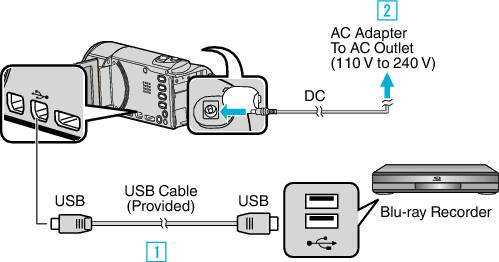 Connect using the provided USB cable.

Connect the AC adapter to this unit.
This unit powers on automatically when the AC adapter is connected.
Be sure to use the supplied JVC AC adapter.

The "SELECT DEVICE" menu appears.

Select "CONNECT TO OTHER" and press OK.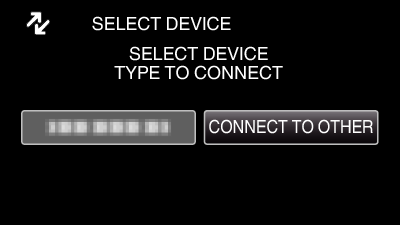 (GZ-HM50) Select the desired media and press OK.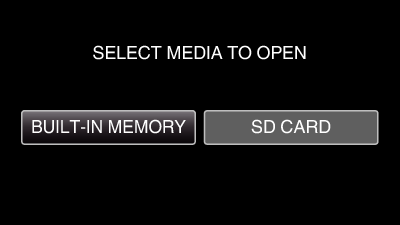 "BUILT-IN MEMORY" is applicable to GZ-HM50 only.

Perform dubbing on the Blu-ray recorder.
Refer also to the instruction manual of the Blu-ray recorder.
Memo
The created discs are playable only on AVCHD Lite compatible Blu-ray recorders.
Refer also to the following website.