| | |
| --- | --- |
| Playback | Playing Back Playlists |
Play back the playlists that you have created.

Select the playback mode.


Select video mode.


Touch to display the menu.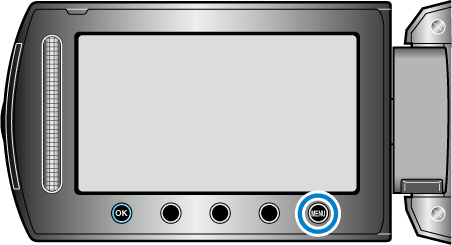 Select "PLAYBACK PLAYLIST" and touch .

Select the desired playlist and touch to start playback.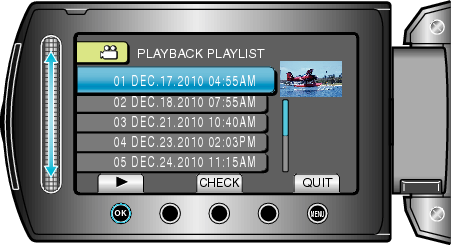 Touch "CHECK" to check the content of the selected playlist.
To exit the playback, touch

.