| | |
| --- | --- |
| Recording | Reducing Camera Shake |
When the image stabilizer is set, camera shake during video recording can be effectively reduced.
Memo
To select/move cursor towards up/left or down/right, press the button UP/< or DOWN/>.

Press MENU.


Select "DIS" (image stabilizer) and press OK.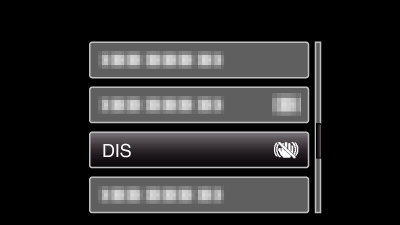 Select "ON" or "ON (AIS)" to activate the image stabilizer and press OK.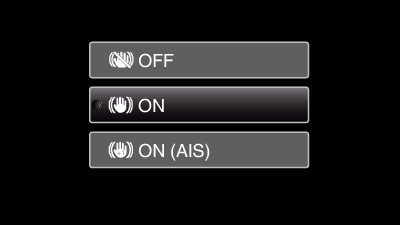 Display
Setting
  OFF

Deactivates image stabilizer.

  ON

Reduces camera shake under normal shooting conditions.

  ON (AIS)

Reduces camera shake more effectively when shooting bright scenes on the wide angle end.
Only on the wide angle end (approx. 5x).
( video mode only)
Memo
It is recommended to set the image stabilizer to "OFF" when shooting a subject of little movement with the unit on a tripod.
Complete stabilization may not be possible if camera shake is excessive.