The shooting range can be adjusted using zoom.
Use the W end (wide angle end) to shoot a wider field of view.
Use the T end (telephoto end) to magnify the subject for shooting.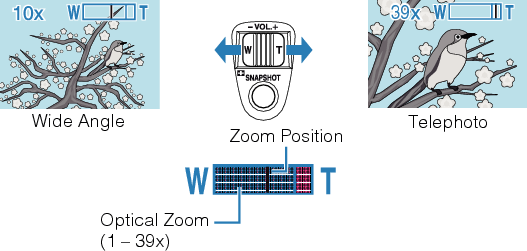 You can also use the slider's T/W zoom to zoom.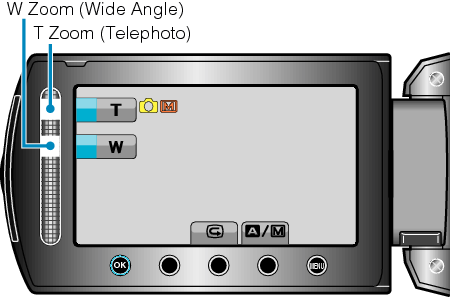 Memo
Digital zoom is not available in the still image recording mode.