| | |
| --- | --- |
| Recording | Registering Files to Events Before Recording |
Videos can be found easily during playback by categorizing them when recording.

Select video mode.


Touch to display the menu.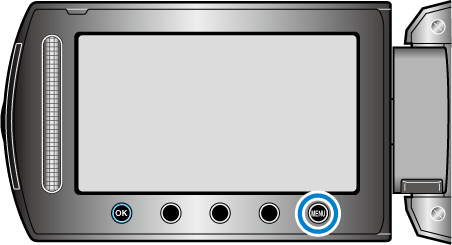 Select "REGISTER EVENT" and touch .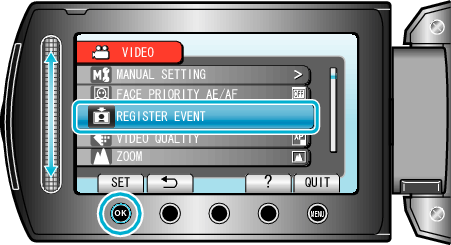 Select the event type and touch .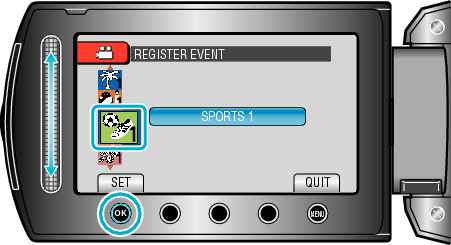 Event Type
VACATION
HOLIDAY
SPORTS
ANNIVERSARY
CONGRATULATIONS
BABY
SON
DAUGHTER
BIRTHDAY
GRADUATION
An icon appears on the screen and the video is recorded under the selected event.
(Videos will continue to be recorded to the same event until a change is made.)
Memo
To cancel event registration, touch "CANCEL" in step 4.

The registered event can be changed again later.