| | |
| --- | --- |
| Editing | Creating a Playlist with Title |
Create a playlist simply by selecting a recording date and a title screen from the list.

Select the playback mode.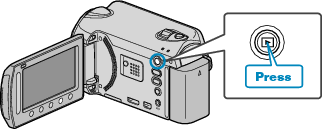 Select video mode.


Touch to display the menu.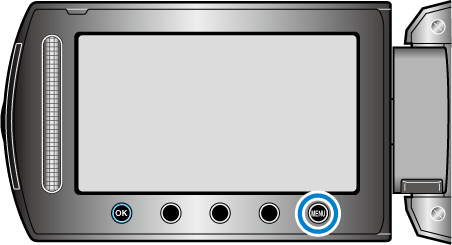 Select "PICTURE TITLE" and touch .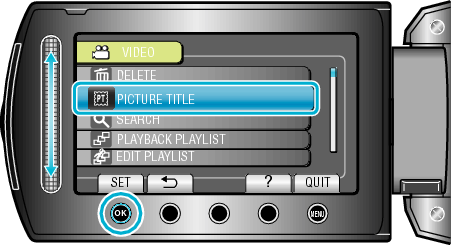 Select a title and touch .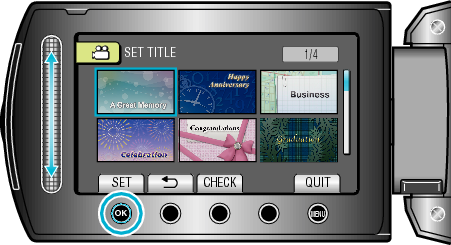 Touch "CHECK" to check the title.

Select the desired recording date and touch .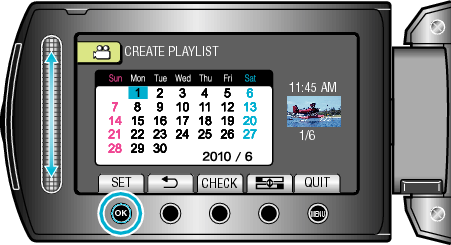 Touch "CHECK" to check the selected video.
After setting, touch

.
Picture Title
A Great Memory
Happy Anniversary
Business
Celebration
Congratulations
Graduation
Happy Birthday
Happy Father's Day
Happy Mother's Day
Holiday
Happy New Year!
Happy Valentine's Day
Our Baby
Our Family
Sight Seeing
Vacation
School Memories
Season's Greetings
Sports
Wedding
Memo
Play back the DVD created from a playlist with title on a DVD player.
The title will not be played back if you connect this unit to a DVD writer (optional).
To add a title to a playlist that is already created, refer to the following.