Reducing Camera Shake
Reducing Camera Shake
When the image stabilizer is set, camera shake during video recording can be effectively reduced.
Tap "MENU".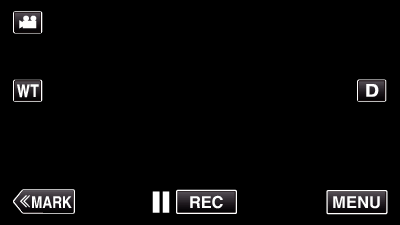 Tap "RECORD SETTING".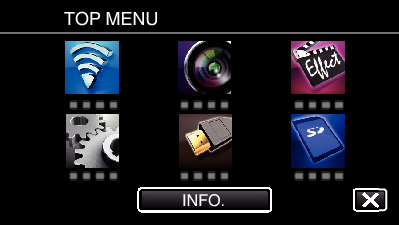 Tap "IS".
(This screen appears when the shooting dial is set to i.AUTO)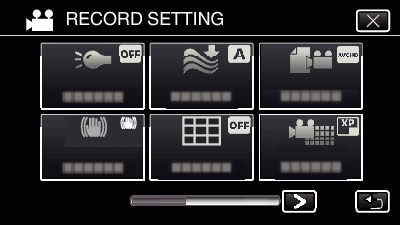 Tap

to exit the menu.
Tap

to return to the previous screen.
Tap the desired setting.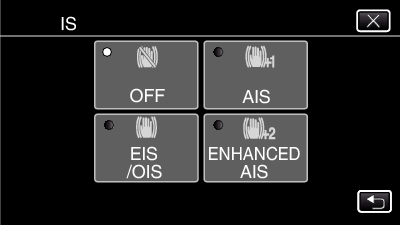 Setting

Details

OFF

Deactivates image stabilizer.

EIS /OIS

Reduces camera shake under normal shooting conditions.

AIS
( video mode only)

Reduces camera shake more effectively when shooting bright scenes on the wide angle end.
Only on the wide angle end (approx. 5x).

ENHANCED AIS
( video mode only)

The area of correction is greater than that in "AIS". Camera shake can be reduced more effectively even when recording is performed by zooming from wide angle to telephoto, or moving together with the subject.
It is recommended to set the image stabilizer to "OFF" when shooting a subject of little movement with the unit on a tripod.
Complete stabilization may not be possible if camera shake is excessive.
When "AIS" is set, the angle of view becomes narrower. In "ENHANCED AIS", the angle of view becomes even narrower than "AIS".
Image stabilization only starts when the SNAPSHOT button is pressed halfway during still image recording.