Creating a Disc Using a Connected Blu-ray Recorder
Creating a Disc Using a Connected Blu-ray Recorder
You can create discs using a Blu-ray recorder by connecting it to this unit using a USB cable.
Connect to a Blu-ray recorder.
Turn on the power after connecting the AC adapter to the DC connector, and plugging in the power.
Connect this unit and Blu-ray recorder by using the provided USB cable.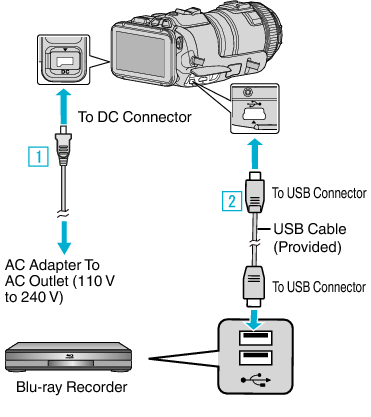 Tap "CONNECT TO OTHER".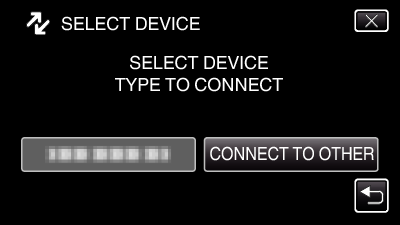 The following screen is displayed after the camera operation is completed.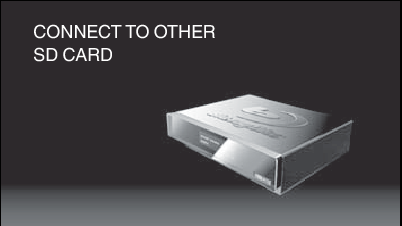 Operations are to be performed on the Blu-ray recorder after the screen switches.
Perform dubbing on the Blu-ray recorder.
Refer also to the instruction manual of the Blu-ray recorder.
After dubbing is complete, disconnect the USB cable. Operations cannot be performed on this unit until the USB cable is disconnected.