Checking for Overexposed Areas (ZEBRA)
Checking for Overexposed Areas (ZEBRA)
During video recording, diagonal lines (zebra pattern) are displayed only at areas with the specified luminance levels.
This function is available when the shooting dial is set to P, A, S, M or U.
Tap "MENU".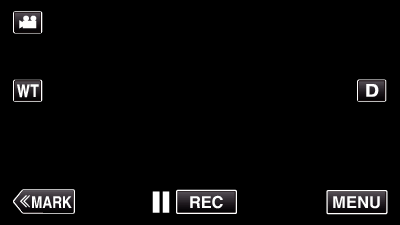 Tap "RECORD SETTING".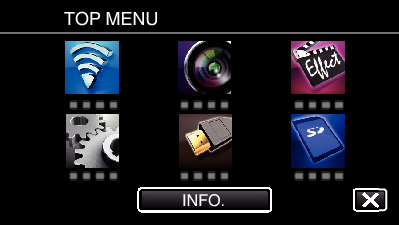 Tap "ZEBRA".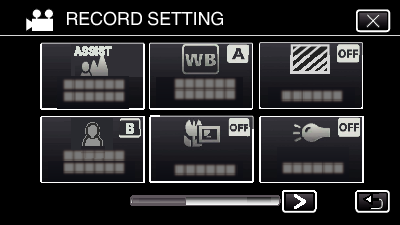 Tap

to exit the menu.
Tap

to return to the previous screen.
Tap "70-80%" or "OVER 100%".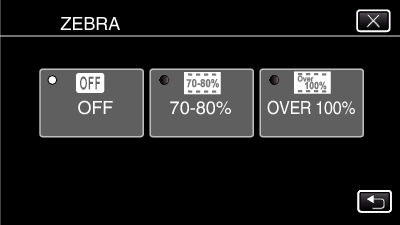 | Setting | Details |
| --- | --- |
| | Deactivates the function. |
| | Sections that are close to be overexposed are displayed in striped pattern. |
| | Sections that are overexposed are displayed in striped pattern. |