MARKING PLAYBACK
MARKING PLAYBACK
The scenes marked while recording the video and the scoring scenes recorded in the game recording mode (by using the smartphone application) can be searched.
Switch to the mark playback mode by tapping "MARK PLAY" on the video playback screen.
Press the button to select the playback mode.

Check if the playback mode is

.
If the mode is

still image, tap

on the playback screen to display the mode switching screen.
Tap

to switch the mode to video. (You can also use the

/

button on this unit.)
Tap "MARK PLAY" to open the mark playback mode.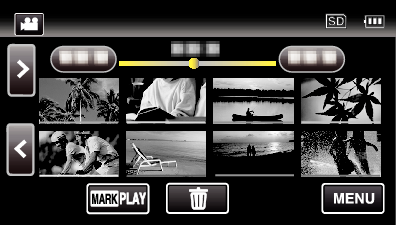 In the thumbnail file which lists videos with marks, tap the video to play back.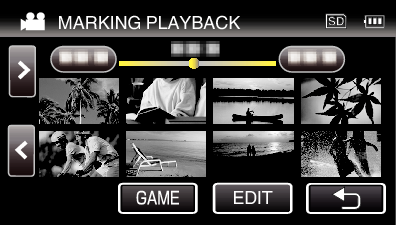 List of recorded game is displayed when "GAME" is selected.
"EDIT INDEX MARKING" screen is displayed when "EDIT" is selected.
Marking playback starts.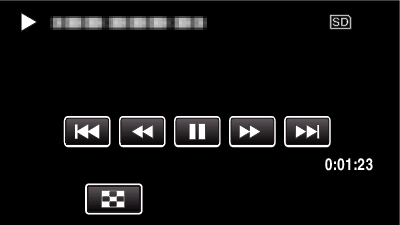 Indications during the Marking Playback
During the Normal Marking Playback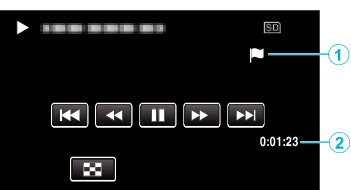 Display

Description

Indicates that the current scene is marked.
There are 3 types of icons.

Displayed the playback time of the video.