Use of Marking
Use of Marking
Enter the mark in the desired scene to make it easy to find the scene later.
* Establish a Wi-Fi connection by using the DIRECT MONITORING function.
Common for Android and iOS
Tap to start recording the video.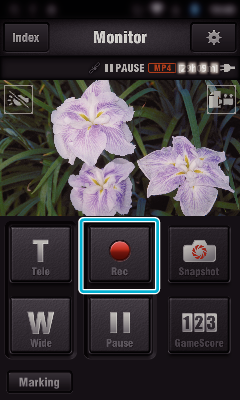 Tap the "Marking" button at the scene you want to mark.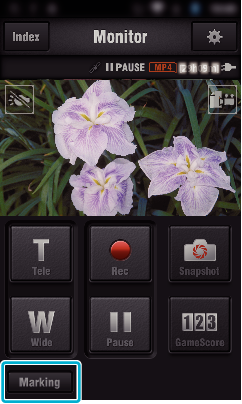 The marking screen appears.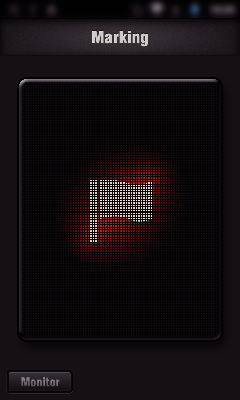 Once a scene is marked, the next mark won't be made within 5 seconds.
The type of marking can be changed in the setting menu.
Tap "Monitor" to return to the monitor screen.
Setting the type of marking
Tap .
Tap "TYPES OF MARKINGS".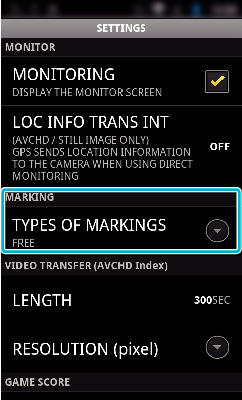 Select a type of marking.